Welcome to East West Hurricane! 🌪
We update you on the most essential news from Asia in tech, media, and business—the things you need to know that you probably haven't heard in Western media.
Follow us on Twitter and Instagram! ⚡️
---
Analysing Pakistan's Ban on TikTok 🇵🇰
The government of Pakistan banned TikTok earlier this month, based on complaints around the app's "immoral" and "indecent" content. Kalsoom Lakhani, a friend of this newsletter, has written an amazing article in the Atlantic Council outlining the consequences of this ban. The claim of "immoral" and "indecent" content has been used by the Pakistani government to ban other apps, including livestreaming app Bigo, and dating apps Tinder and Grindr.
Kalsoom talks about the potential impact this has on Pakistan's startup ecosystem. There has been significant positive momentum within Pakistan's tech landscape over the last five years. A critical aspect of this is the increased interest of foreign investors towards Pakistani startups. Whenever a top-down ban by the government occurs, this affects how foreign investors assess the risks within a country like Pakistan. Compared to India's ban of TikTok due to political tensions with China, Pakistan banned TikTok for reasons around morality. This sets a dangerous precedent that can challenge the livelihood of content creators on platforms like TikTok and shake the confidence of startups who now need to consider the potential situation of getting banned. Check out the full article here!
---
The Shifting Attitude of Chinese Students in the West
In a recent survey released by Chinese education startup Babazhenbang, we see that Chinese parents and their children are feeling increasingly hesitant to go to the West for university. 81% of affluent Chinese families are postponing their plans to send their kids abroad for higher education. The survey included stories from many parents who are now considering sending their children to universities in Asia rather than the typical destinations of the US, UK, Canada, and Australia.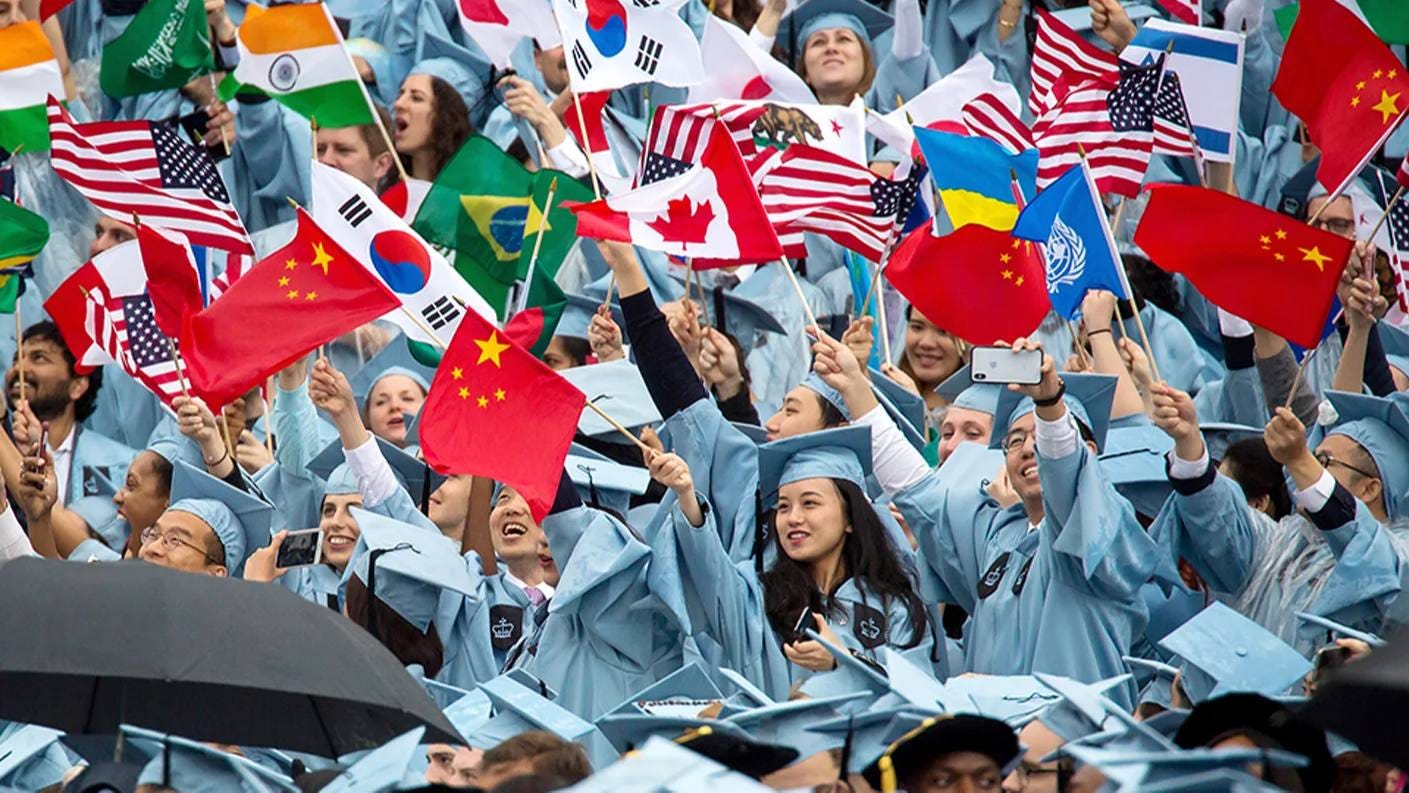 The top two reasons why parents have shifted their mindset include health concerns around the coronavirus and increased discrimination due to political tensions. With recent events like the US revoking the visas of 1000 Chinese students deemed 'security risks,' it's understandable that people in China feel new levels of hesitation. The main revenue stream for Western universities is foreign students, who get charged higher rates than local students. Chinese students abroad spend about $55.7 Billion a year. It's an open question as to how big of a financial hole this situation will create for Western universities.
---
Oppo's Smartphone Play in Europe
Huawei has faced challenges globally, getting variations of bans in the US and the UK. Amidst this challenge, Huawei's biggest smartphone rivals like Oppo, Xiaomi and Vivo are doing pretty well. Oppo is currently the fifth largest smartphone maker globally but is now making big moves into Europe. Overall, Oppo forecasts 38% growth over the coming year and Xiaomi, another major Chinese smartphone maker, has grown market share 6 to 13% this year. In Europe, Samsung has 35% market share and Apple has 17% market share.
Oppo has just struck a deal with Deutsche Telekom, the biggest mobile carrier in the European Union, to allows Oppo to sell 5G devices in Germany, Poland, and the Netherlands. The company has set a goal of achieving 5% market share in Europe by next year. This is only the second year that Oppo has been operating in Europe and sales have tripled in 2020. The shifting tides of global technology players show us how the momentum of large Chinese companies cannot be stopped. While compliance and regulation might still pose an issue for Oppo in the future, for now the company has found success where their rivals Huawei have not.
---